GAMCA Fees :
₹ 1300

*
Bahrain Medical, Kuwait Medical, Oman Medical, Saudi Arabia Medical, Qatar Medical, UAE Medical and Yemen Medical
* Gamca Registration Fees : ₹ 1300 ($10 + Tax at Gateway (2% ) + Our Service fees )
Required Documents and Fees at Medical Centres
Originally known as the Gulf Cooperation Council (GCC), the Cooperation Council for the Arab States of the Gulf is an intergovernmental, political and economic union consisting of all Arab states of the Persian Gulf except Iraq. There are a total of 6 GCC countries that requires Gamca for visa approval. They are UAE, Bahrain, Saudi Arabia, Qatar, Kuwait, and Oman. GAMCA or GCC Approved Medical Centres Association is a mandatory medical examination that you have to pass before traveling to GCC countries UAE, Bahrain, Saudi Arabia, Qatar, Kuwait, and Oman for employment, for applying for a residence visa, Work visa, or Family Visa. It has to be done from the medical centers assigned by Gulf Health Council and the medical fitness report of each individual is generated by the Authorised medical centers. You can travel to your destination country after receiving a positive GAMCA medical report from authorized GAMCA centers.
Oman
Required Documents
GCC Medical Test Registration Slip
Original Passport
Photocopy of Passport
Passport Photo (Blue Background: Two or Three Nos.)
Covid vaccination Certificate
Medical Fees : ₹
5000 - 5500
GAMCA Fees: ₹ 1300 * Gamca Registration Fees : ₹ 1300 ($10 + Tax at Gateway (2% ) + Our Service fees )
Saudi Arabia
Required Documents
GCC Slip
Original Passport
Photocopy of Passport
Passport Photo
(White Background: Two or Three Nos.)
Visa No. Visa Date and Mofa no.
Covid vaccination Certificate
Medical Fees : ₹
5500 - 6000
GAMCA Fees: ₹ 1300 * Gamca Registration Fees : ₹ 1300 ($10 + Tax at Gateway (2% ) + Our Service fees )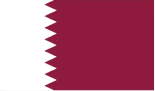 Qatar
Required Documents
GCC Slip
Original Passport
Photocopy of Passport
Passport Photo
(White Background: Two or Three Nos.)
Covid vaccination Certificate
Medical Fees : ₹
5000-5500
GAMCA Fees: ₹ 1300 * Gamca Registration Fees : ₹ 1300 ($10 + Tax at Gateway (2% ) + Our Service fees )
Bahrain
Required Documents
GCC Slip
Original Passport
Photocopy of Passport
Passport Photo
(White Background: Two or Three Nos.)
Covid vaccination Certificate
Medical Fees : ₹
5000-5500
GAMCA Fees: ₹ 1300 * Gamca Registration Fees : ₹ 1300 ($10 + Tax at Gateway (2% ) + Our Service fees )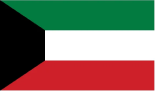 Kuwait
Required Documents
GCC Slip
Original Passport
Photocopy of Passport
Passport Photo
(White Background: Two or Three Nos.)
Original Visa and Photo Copy (For paper visa)
For E visa Two Colour Copies
Covid vaccination Certificate
Adhaar  Card
Medical Fees : ₹
5000-5500
GAMCA Fees: ₹ 1300 * Gamca Registration Fees : ₹ 1300 ($10 + Tax at Gateway (2% ) + Our Service fees )
UAE
Required Documents
GCC Slip
Original Passport
Photocopy of Passport
Passport Photo
(White Background: Two or Three Nos.)
Covid vaccination Certificate
Medical Fees : ₹
5000-5500
GAMCA Fees: ₹ 1300 * Gamca Registration Fees : ₹ 1300 ($10 + Tax at Gateway (2% ) + Our Service fees )